Laptops, smartphones are those electronic gadgets on which our half of life depends nowdays. Without these things we are not able to do our work properly.
So are you excited to buy brand new laptop which are launching in the market? Today, technology become more wide and people prefer to use thin and portable laptops rather than PCs. HP already launched many Elitebook but this is the latest EliteBook named Elite X2 1012 2-in-1 laptop-tablet. HP Launches New EliteBook that provide all the specifications that are required to fulfill the requirements of people. HP launches laptops with best productivity with attractive design and security as well as entertainment. This article will guide you that How EliteBook X2 1012 is better than the other laptops-notebooks and what are the features and specifications of it and we will also look at it's performance.
Let us take a brief look at it's specification :
HP Elite X2 1012 EliteBook is 8.1 mm thin and its weighs is just 840 grams only. HP Elite X2 1012 EliteBook is priced at Rs. 95,000. HP Launches New EliteBook X2 1012 with best specifications which people need to fulfill the requirements. HP EliteBook X2 1012 notebook is convenient to use as tablet, it is very thinnest EliteBook. HP EliteBook X2 1012 is made from milled CNC aluminium body and is 8.1 mm thin.
HP EliteBook X2 2012 has kickstand and it is adjustable at 150 degree. Because of its adjustability people are flexible to use HP Elite X2 1012. It is allow people to adjust screen at different degree so that people are set it for best viewing. Although there is also on-screen keyboard that people use when they use Elitebook as a tablet. The price of the HP EliteBook 1012 is Rs. 95000.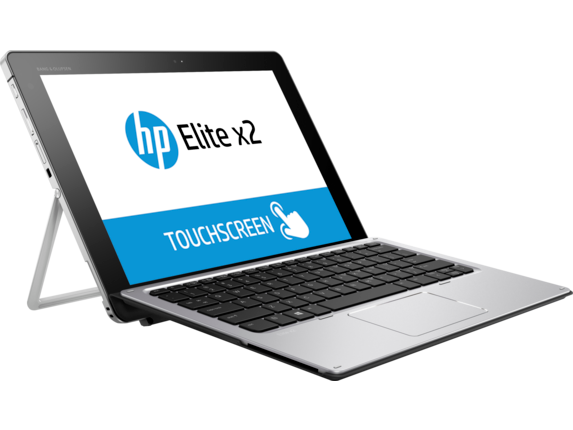 Image Path : www8.hp.com
HP Launches EliteBook X2 1012 which is most thinnest and lightest than the HP EliteBook Folio, HP EliteBook Folio, HP EliteBook Folio 1040 G3.HP Launches all the laptops-notebook with best specifications and features like design, security, entertainment and for these reasons HP Elite X2 1012 becomes innovative. The amount of storage capacity includes 128 GB space in which you can store all your things.
This is the best EliteBook laptop launched by the HP that is HP Elite X2 1012. So Enjoy using best HP EliteBook X2 1012.